REYKJAVIK PINK GIN
Pure Spirits Distillery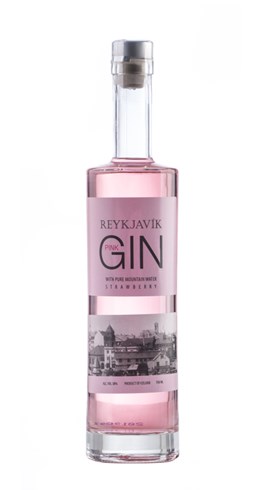 Gin Description
The origins of Pink Gin can be traced back to sailors' breakfasts, where the drink was first concocted as a remedy for seasickness. By blending gin and bitters, sailors were able to soothe their queasy stomachs and start the day with a bit of a pick-me-up.
Rejkjavik Pin Gin presents a bouquet of juniper, lemons and warm spices. The gin is characterized by a smooth juniper flavor upfront, followed by fresh licorice, caraway and fennel notes, culminating with a taste of strawberries. Made using pure water from the Icelandic mountains, this gin is a tribute to the vibrant city life of the world's northernmost capital, Reykjavik. The pink color and strawberry flavor of the gin symbolize the kindness of the people living in the harsh environment of the city.
Tasting Notes
You will first be greeted by a bouquet of fresh juniper and lemon, with a hint of warm spices that will tantalize your senses. The smooth juniper flavor at the front sets the stage for a harmonious blend of fresh licorice, caraway and fennel notes, which seamlessly lead into a delightfully sweet and juicy finish of strawberries.
Shipped directly from Iceland worldwide.
Courtesy of our partner, nammi.is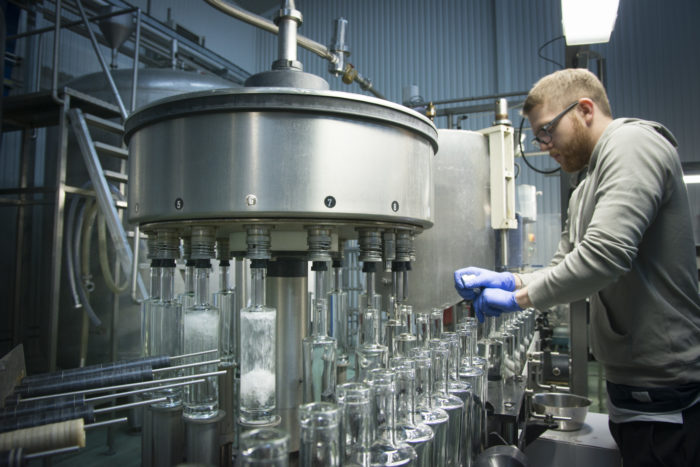 About the Distillery
Pure Spirits is Iceland's oldest and longest-running distillery, producing over 20 brands, including one over 80 years old. Its location, built on a rich history of spirit-making in Iceland, is renowned for its superior water source, resulting in award-winning products globally.