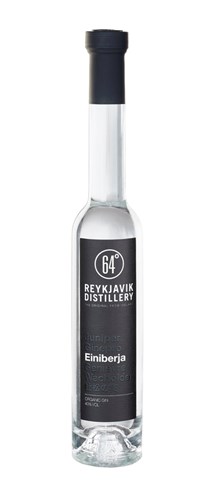 Gin Description
Einiber means juniper in Icelandic.  Einiberja gin Is distilled and bottled by 64°Reykjavik distillery according to the London methode.
As Iceland's only native evergreen tree, juniper is well adapted to the harsh natural environment, growing low and shrub-like as arctic winds whip across the lava fields. Even if weather conditions happen to be favorable, juniper berries can take up to two years to ripen – so with this in mind, we celebrate the hardy character of juniper with its own spirit. As gin is normally blended with multiple flavors, we decided to let the pure flavor of juniper flourish as a reward for all of its hard work.
64° Reykjavik Distillery Juniper gin is produced in limited quantities, and each bottle is labeled with the year, the distillation, and the bottle number. You can treat Juniper gin like any regular gin and mix with something good and clean or enjoy its elegant simplicity.
Tasting Notes
Einiberja gin tastes incredibly clean, with a rich and smooth mouthfeel. The juniper is prominent and bright, yet not overpowering. Clean notes of fresh juniper berries, with pine notes being expressed on the finish. Hints of citrus zest and garden herbs come through very well balanced. Savor over ice, or combine with a light tonic.
Shipped directly from Iceland worldwide.
Courtesy of our partner, nammi.is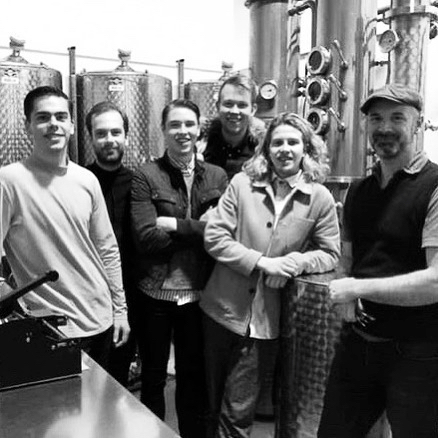 About the Distillery
Established in 2009, the family owned 64°Reykjavik Distillery holds the distinction of being the first independent micro-distillery in Iceland. 64°Reykjavik spirits are uniquely handcrafted from locally foraged berries, botanicals and pure Icelandic water. Experience true small batch quality of the 64°North latitude with spirits entirely created in Iceland.